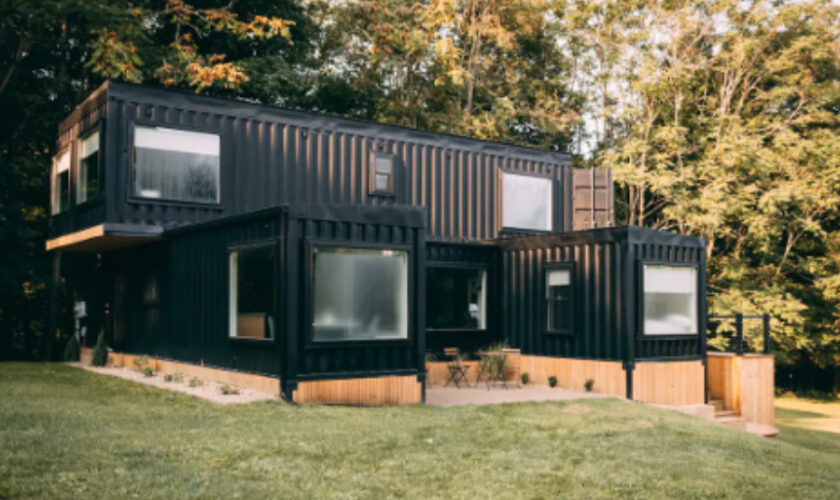 You might not have noticed this, but shipping container sheds are becoming more and more popular in homes. They provide people with a practical way to reuse containers that would otherwise be thrown away.
Imagine having your own solid, opaque building with just a bit of a rustic feel in your backyard or garden. You can have one for any number of quick and easy storage needs.
4 Benefits of Repurposed Storage Sheds
If you're a homeowner on a budget, repurposing a shipping container into your new storage shed makes sense for a number of reasons. But if you're a bit busy as well, you can always go for units that are already converted for your ease.
1. They Are Surprisingly Affordable
If you're looking for a new storage shed for your backyard, an old shipping container could be a great option. These sheds are recycled storage units that are offered a new life. They can be used for anything from extra storage space to a playhouse for children or even an outdoor office.
Most of the containers that become impromptu sheds are, in fact, used or second-hand goods. This means that they will be far more affordable, but without any change in quality. Given their construction and usage option, this also makes them cost-effective in the long run.
2. Compact Yet Spacious
Container sheds come in a variety of sizes, with the best options being between 10 to 40 ft commercial units. These are the perfect halfway point between an industrial-scale safe and a full-fledged warehouse.
On one hand, they can take up less space than you might think. With 20 ft or 10 ft units, you don't even know that they're there. And besides being a perfect fit for your property, they can be portable too. Moving your shed can be made easier with the right services, however.
However, the main benefit of these sheds is the resulting storage space. If you want space to store power tools or build a makeshift garage, they can accommodate a healthy amount of items. This adds to their investment value.
3. Secure and Durable
When it comes to robust storage, homeowners will be hard-pressed to find market choices that outdo container sheds. After serving as industrial-grade shipping and containment units, they are more than qualified to keep your precious items guarded.
Shipping container sheds are sturdy enough to stand up to even the most extreme weather conditions. A steel shipping container is one of the most secure structures you can buy for your home. These containers can also be locked with a padlock or combination lock, making them even more secure.
They are impenetrable and built to last. You're essentially paying wholesale prices for a makeshift bunker that keeps everything in one piece. As a home or country shed, you cannot do better where security is concerned.
4. Versatile and Customizable
There is a whole list of things you can do with a giant metal box. But even when you're using it as a shed, the possibilities can be surprising.
For one thing, your container shed doesn't have to be an eyesore. You can invest in the ideal paint job and renovation to give it the perfect home makeover.
And best of all, you can use them for anything. They could be a toolshed, a makeshift garage, or an office space. For rural homeowners, they could be a silo or a comfortable, ventilated chicken coup that keeps out pests and foxes. The possibilities are next to endless.
Storage Space That Keeps On Giving
To recap, it seems that you cannot possibly go wrong with shipping container sheds. Their benefits are many, while the drawbacks are nowhere to be seen.
They are durable, watertight, and surprisingly practical. Add to that how affordable they can be and it looks like we have a winner. So if you're short of a shed, start looking for wholesale container units right now!