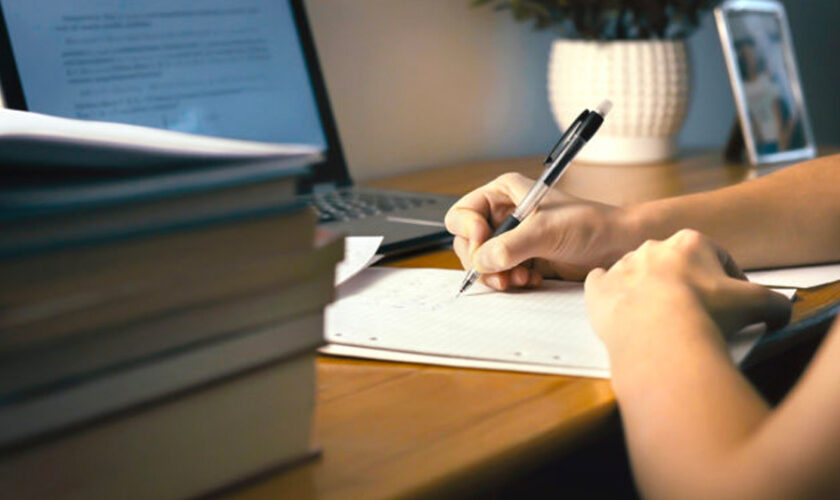 If you've decided to do a master's degree abroad, you might already know that a GRE score is an important admission requirement. Most universities abroad and some in India use the GRE entrance test as a way to determine whether you are a good fit for their programmes. Now, due to the COVID-19 pandemic outbreak, ETS is providing an option for taking the test from home, and a lot of aspirants are opting for at-home tests. So, what is the difference between both tests? Which one should you take? Read on to find out. 
GRE At-Home vs GRE Test-center Test
The only major difference between the two forms of the test is the way it is delivered. Rest of the factors such as pattern, scoring, time, etc. are all similar. GRE Online is introduced as a way to make sure that your higher study plans are not hindered by a pandemic, not as a replacement to the test-center exam. 
The registration process and eligibility criteria for both formats are the same. To register, first, you need to go to the GRE official website and create 'My GRE Account'. Here you have to fill in your personal details such as Name, Address, Date of Birth, Phone Number, etc. After that, you'll get the option to select your preferred form of test: GRE General Test or GRE Subject Test, and location preference as well as available dates. Once you fill in all the relevant details, you can pay a GRE registration fee of $205. 
On the other hand, the GRE At Home test and In Person test differs in terms of flexibility and availability. GRE At Home is available almost all days, at any time of your choice. No travel is required as you'll be attempting the test from your home mostly. Whereas, the GRE test centers, as well as the dates, are subject to availability. More so, you will have to travel to a center for giving the exam. At the GRE home test, you are allowed to take the exam on your personal computer, whereas in the test center you might've to attempt the test from a system assigned to you. 
When it comes to scoring, both GRE online and test center exams have the same format. The  Quantitative and Verbal Reasoning sections are scored on a scale of 130-170, and Analytical Writing is scored on a range of 0-6. Besides, in both formats, your final score will be based on your performance in the Verbal and Quant sections. 
Both GRE At-Home and Online tests require thorough preparation. The best way to study effectively is by creating a study plan. A well-crafted plan organizes your study time and helps you learn effectively. You should devote ample time to learn and practice the concepts asked in the exam to score exceptionally well and impress the admission committee of your dream university. 
Deciding on whether to take an At-Home test or an In-Person test is a personal decision. However, before finalizing one, go through the pros and cons of both and then make an informed decision. Good luck!