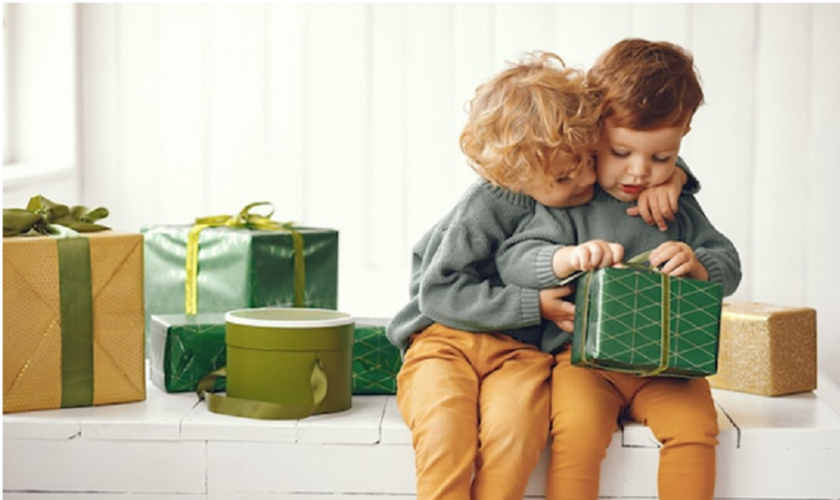 Rakhi is one of the auspicious Indian festivals that celebrates the bond of siblinghood. The festival dates back to many centuries and has many tales related to it, every single one of more priceless than another one. With the festival approaching, finding a suitable present for your younger brother can be a daunting task, especially when he won't settle down with a shagun envelope. Thus, here are some unique gifts that you can buy, along with rakhi to make your younger brother very happy at this festival.
1. Harry Potter Hamper-
Well, if your younger brother is a Potterhead, he would have read all the books. So, there is no need to get him books all over again. Instead, grab school and fun accessories that are Harry Potter-themed and see how joyful your brother will be. Get him a crank box with Harry Potter-themed music, pencil case, school or college bag, or graduation coat from his favorite house in the Potter school.
2. Photography Accessories-
If your younger brother is into photography, you can give him some sort of lens that will help him capture better shots and make his pictures more interesting. Buy rakhi gifts online and rakhi online from trusted websites or offline stores. And if you think this is over the budget, then go ahead with a techie bag for your emerging techie brother that has a separate compartment for every gadget to put in and carry anywhere, safely.
3. A Book Subscription-
If you want your younger brother to get into the habit of reading books physically, then grab a book subscription from any of the renowned platforms. And even if your brother is not a bookaholic, then he will get into that zone and thank you later. You can also grab a book-themed rakhi from Unreal Gifts. The website has many other amusing rakhi designs for your kid brother.
4. Nostalgic 90's Hamper-
If your younger brother is a 90's born, then he will love to receive this hamper. You can curate this hamper by ordering a 90's Digital Video Game, a Pack of Boomers, Chacha Chaudhary or Archie Comics, Sweet Cigarettes, Parle Poppins, and anything else that you can grab online or offline. You can also get a 90's themed t-shirt, cushion, coffee mugs, etc.
5. Plantable Hamper-
The last thing on the list that is quite amusing and trending is plantable rakhi. The market is filled with eco-friendly rakhis, notebooks, bookmarks, pencils, and other stationery products. Eco-friendly rakhi is now available at platforms like UnrealGifts. This hamper will give your brother a liking for eco-friendly products and make him realize the value of the environment.
All these products are quite exquisite and a perfect option for an unusual gifting idea for your younger brother. You can look out for them at Unreal Gifts at a cost-effective price. Here, you will also get a chance to buy rakhi online from the website. So, wait no more and start preparing for unusual and some hatke gift for your younger brother to leave him spellbound this Rakhsbandhan.