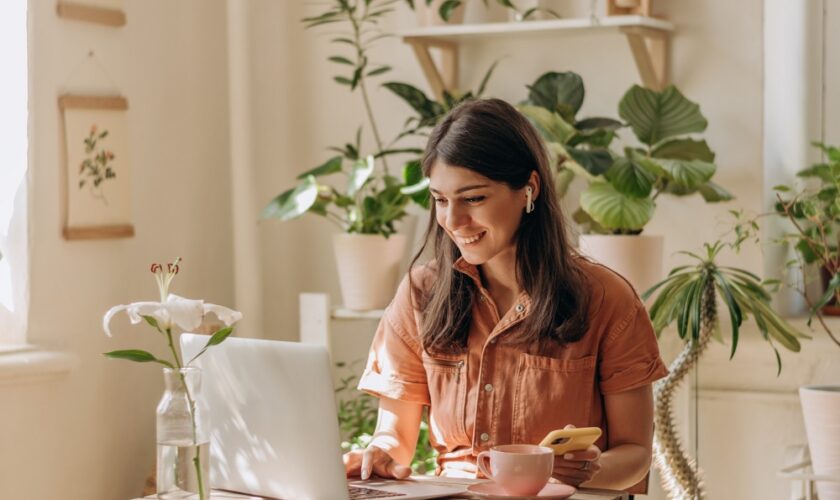 In light of recent developments in digitalization and technology, people questioned whether we still need a physical workplace. The noble Covid resolved the issue and welcomed the era of work from home. The concept of working from home might be beautiful. Unfortunately, working from home has a few disadvantages, just like any other job. The work-life balance may improve, but stress and anxiety may increase.
So let's find out the hidden benefits of work-from-home culture.
Benefits Of Work From Home
Having some control over your work schedule is a huge perk, but this applies to more than just time constraints. You may design your workspace to maximize comfort and productivity by establishing parameters such as lighting, temperature, ambiance, and mood.
A More Healthy Work-Life Balance
One of the most significant advantages of remote work is the improvement it can bring to the work-life balance. Eighty-five percent of people polled in a 2019 study agreed that remote work would help them resolve conflicts between work and personal life. The ability to work from home has been linked to positive health outcomes, including better sleep, less stress, and more time to devote to activities like exercise.
One to three hours a day spent traveling to and from work can hurt a person's physical and mental well-being. If you work from home, you can use the time you would have spent traveling to get back in shape (preferably without leaving the house) and take better care of your emotional and physical health.
Pro Tips: Treat yourself by reading various health-related topics on onlinedeals4less.com.
Extra Time For Family And Friends
Working from home allows you to spend quality time with your loved ones, as you can save time for travel. More spare time means more opportunities to spend with loved ones at home. Spending more time with loved ones, such as visiting a child's school event or helping an elderly relative, is possible with remote work.
Many professionals find they are much happier and more productive when they can work from home, free from the stresses and distractions of the office, and able to work at their own pace in their setting.
Finale Takeaway
It takes a lot of discipline, determination, and self-control to be productive while working from home. The challenge of working alone from home for a lengthy period without giving in to distractions and losing motivation is genuine. However, with the help of your management and team, you may quickly develop this talent by putting in the time and effort required.