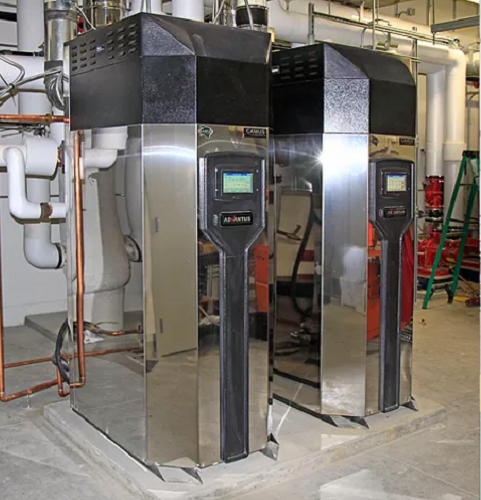 A commercial building has much more than a residential one. Buildings like shared office space and hotels require central heating for different purposes. The boiler room contains an arrangement of tubes or enclosed vessels in which water is heated and then circulated in the form of steam or hot water. These boilers are used not only for hot water but also for supplying power and heat. Boilers are a form of the heater with several similarities and a few differences. With the right set up commercial boilers like Camus Advantus boiler is being used for space heating.
The issue with combustion
A boiler can be a tricky one with all the components contributing towards heating. A great part of any boiler is the combustion equipment. These must be operated properly and carefully. Poorly managed combustion equipment can result in disasters causing property loss or personal injury. Combustible gas accumulates within the boiler and accidents happen due to the ignition of these gases. There could be several reasons for this like the gas is accumulated and reignited as the flame is extinguished due to interrupted air, fuel, and ignition. A few numbers of unsuccessful ignition attempts without purging the gas properly can also cause explosions resulting in major disasters.
Regular inspection
Regular inspection as recommended by the manufacturer is the key to the successful maintenance of a boiler. A proper inspection of parts or factors like water cut-off device, pressure vessel integrity, safety relief valves, proper float operation, and water level indicators, all should be inspected properly. The burner and fuel system of a boiler must be properly inspected and maintained for efficient operation, correct flame detection, and heat transfer. Proper maintenance will ultimately help to avoid accidents and efficient operation of the boilers will ensure better results without any wastage of energy.