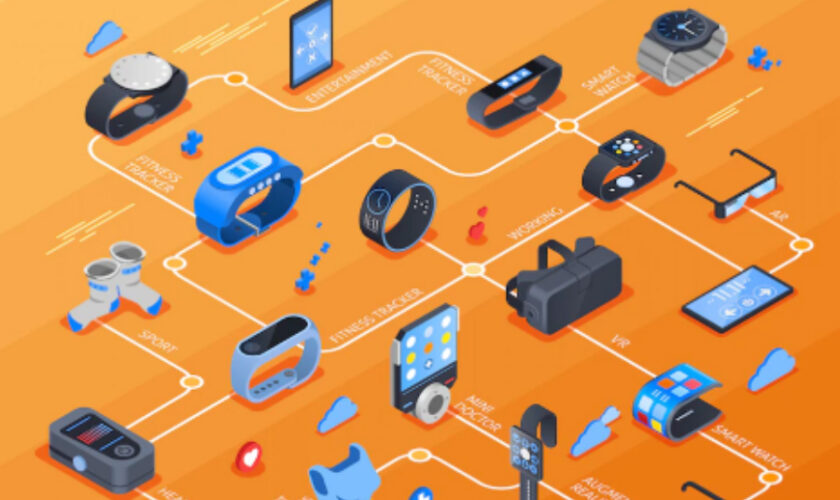 Every smart gadget in your home contributes something unique to it. A smart gadget is supposed to improve your way of living by creating a healthier environment that promotes an active and productive lifestyle. They save your time, enhance your home's comfort, and are much better for the environment as well.
There are smart gadgets for so many different things, but a few stand out. These are gadgets that are most utilized in your home, due to their more large-scale contribution. For example, a smart thermostat is one of the most frequently used gadgets in any home, since the temperature is something that needs to be maintained throughout the day.
Regardless of the time of day, some of your smart electronics must operate at all times. The following is a list highlighting the main features of such gadgets to help you understand them better. These are also some of the best smart home devices for elderly people.
Google Nest Thermostat
If you're looking for a good quality smart thermostat on a budget, this is the right pick for you. A thermostat is a necessity for any home. It creates the right atmosphere in your home with minimal supervision, allowing you to sleep peacefully every night. This gadget arguably contributes the most to your home in terms of comfort, and the following are some of its key features.
This thermostat, with all of its features, is relatively affordable. You can also save money due to its lower energy consumption.
Installation is simple and easy; all you need is the easy-to-follow guide that comes with your thermostat, and you'll be able to install it yourself in less than 30 minutes.
You can receive constant updates on the status of your gadget, so if any problems occur, you will be notified immediately. Updates also include reminders, such as an alert to change the filters.
The remote control allows anyone to easily operate this gadget, which makes this an excellent gadget for elderly or disabled people.
Sengled Smart Wi-Fi LED Bulbs
Lighting is responsible for a few different functions in your home. Without proper lighting, the visual appeal of your home can decrease. A well-lit home is generally more secure due to better visibility, which means a lack of it would also result in security threats. Smart lights are easier to control, which makes them the perfect way to enhance all of these aspects.
These lights do not require a hub to function; simply connect to the app for much better control over your home's lighting.
You can use your phone from any room in the house to control the lighting. This is a convenient feature for people who have trouble moving around quickly or are too busy to operate the gadget manually. Multitasking is made much easier through remote control capabilities.
Device compatibility is one of the major advantages of these bulbs. They are compatible with a range of different smart gadgets, such as Alexa, Google Assistant, and certain ZigBee hubs. This gives homeowners more options in the form of communication protocols as well. You dependency on Wi-Fi is reduced, and you can control your home's lighting with much greater efficiency.
Google Nest Mini Smart Speaker
If you're looking to have better control over your smart home, the Google Nest Mini is an excellent solution. The following are some of its main features to make its function in your home clearer.
The speaker quality enhances the way your music sounds. You can add a soundtrack to your life by putting on your favorite playlist solely with the use of your voice.
Setting timers and alarms become much easier with this smart speaker. These are often things that homeowners may forget due to their busy schedules, but when voice command can do the task for you, procrastination can become less of a problem.
The Nest Mini's design can easily blend into your home's décor, so it won't stand out. This will leave your home's visual appeal unaffected.
Wemo Wi-Fi Smart Plug
A smart plug is one of the most useful smart gadgets, especially for homeowners looking for a cheaper alternative to smart home automation. The Wemo Wi-Fi Smart Plug will give your home smart features without you having to invest in expensive smart appliances.
Control any connected gadget using your smartphone. As long as the gadgets are compatible, there should be no issue.
Voice control adds to the practicality of this gadget. It works with Google Assistant and Amazon Alexa, which can be very convenient.
Randomizing lights is another helpful feature since it will allow your lights to be turned on even when you're away. This will give any potential intruders the impression that someone is home, even when you're away.
Building the Perfect Smart Home
Smart home automation is easier than it sounds. Rather than purchasing every smart gadget, you can find, you can always just get a few basic ones that moderately elevate your quality of life since this can make the transition easier.
The perfect smart home consists of a basic set of gadgets that are most frequently used in any home; to this, you can then add some other electronics which aren't required but would improve your home's ambience or further add to your comfort. This is the most efficient way to tackles smart home automation and will keep you from getting lost in an endless sea of unnecessary gadgets.