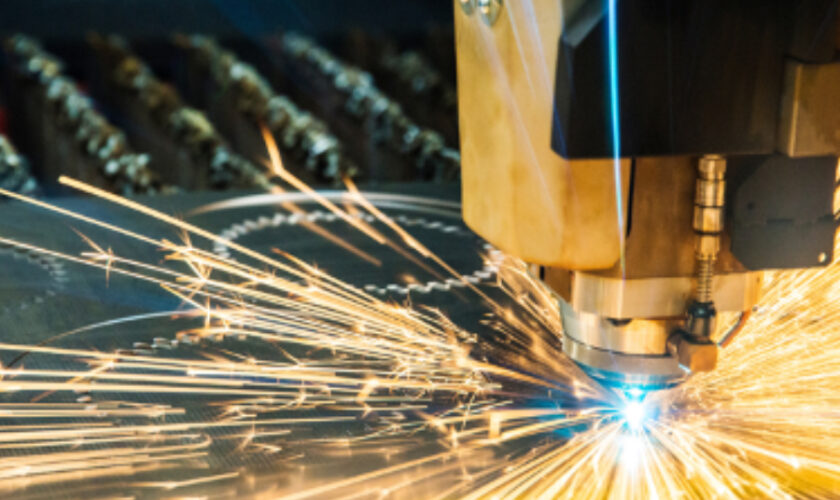 Laser cutters are amazing machines that can cut through a variety of materials with speed and precision. It's no wonder that they are becoming increasingly popular in a wide range of industries like woodworking, metalworking, and even fabricating. But what exactly can a laser cutter cut? In this article, we'll take a look at some of the most common materials that laser cutters can handle so that you can get a better idea of the capabilities of this amazing machine.
What Does a Laser Cutter Cut?
Laser cutters can cut through various materials, including wood, metal, plastic, and even fabric. When it comes to cutting wood, laser cutters can produce clean and precise cuts that would be difficult to achieve with traditional woodworking tools. This makes them ideal for cutting intricate designs or for quickly cutting large pieces of wood to size. Plus, laser cutters can also engrave images or text into the wood, making them a versatile tool for any woodworking project. It's no wonder that laser cutters are becoming a staple in many woodworking shops as well as in many home garages and workshops.
When it comes to metal, laser cutters can handle a variety of metals, including aluminum, brass, copper, and even stainless steel. They can also cut through thicker metals, like sheet metal, with ease. However, the only thing that you need to ensure is to know whether you need fume extraction for the laser marking system so that the fumes don't become a health hazard. This is crucial because metals can release harmful fumes when they are cut with a laser and lead to serious health problems like lung cancer.
What Other Factors Should You Consider When Cutting Metal with a Laser?
When cutting metal with a laser, you need to consider the type of metal you're working with, as well as the thickness of the metal. Different metals will require different settings on the laser cutter in order to cut through them properly. For example, aluminum will require a lower power setting than brass, and thicker metals will require higher power settings. You also need to take into account the type of finish you want on the metal. If you're looking for a polished finish, then you'll need to use a different setting than if you're looking for a more textured finish.
Finally, you need to consider the environmental factors in your workspace, like installing an extraction system as well. This is important because laser cutters produce a lot of heat and can release harmful fumes into the air. By installing a laser cutter extraction, you can ensure that the air in your workspace is clean and safe to breathe. Also, make sure that you have proper ventilation in your workspace so that the fumes can be properly dispersed.
To Conclude
Laser cutters are an amazing tool that can be used to cut through a variety of materials. And by understanding the capabilities of this machine, you can ensure that you're using it properly and safely in your workspace. So, do not forget to take the necessary safety precautions and always consult the user manual that came with your machine. Happy cutting!