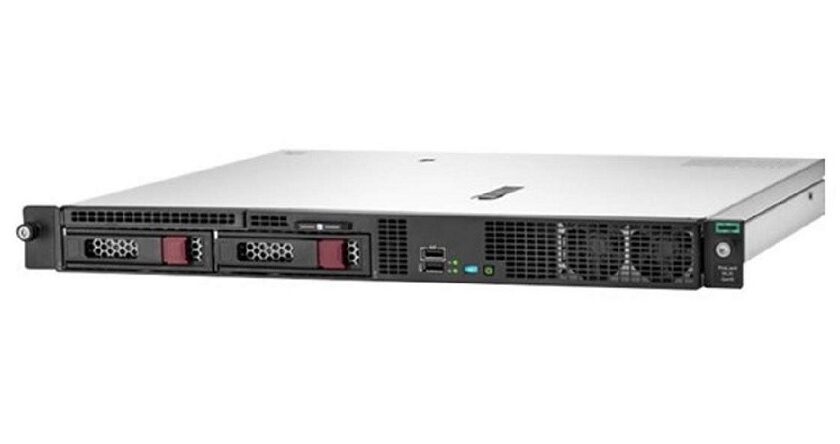 The HPE ProLiant DL20 Gen10 is a server presented by Intel Xeon E, Pentium, and Core i3 processors, which is compact-sized, highly versatile, and cost-effective. The reliable and manageable servers provide excellent and powerful service highly suitable for varieties of growing and already-established businesses, such as transport or retail, and even for the government or the military functions. The compact size solves many businesses' space constraint problems and its flexibility in working makes it suitable for a wide range of jobs.
Features of the HPE ProLiant DL20 Gen10
Size And Affordability:
As it is the trademark of the HPE ProLiant family, it is an affordable solution, compatible with various low-cost processors. And the convenient 15.05-inch size makes it capable of easy portability and employing it in a variety of workplaces.
Adaptable For Small-Larger Businesses:
The inbuilt 2 x 1GbE and a choice of HPE FlexibleLOM or PCIe standup adapters, give business adaptability to grow with changing business needs, providing a network of variable bandwidth from 1GbE to 10 GbE.
Work Handling:
The assortment of choices of processors along with a 64 GB of DDR4 ECC memory allows it to handle an appreciable amount of workload. It also provides abundant power supply capability that allows a smooth workflow even in case of power supply failures.
Server-Management:
The industry-standard application programming interface, easy debugging access, better GUI, and the HPE iLo5 firmware make it easily manageable for industries and corporations.
Security:
The HPE iLO advanced security edition along with the runtime firmware verification every 24 hours, in the server, provides businesses with the needed security and better. There are several options viable for the server for even better security options for instance the Intrusion Detection Kit Logs. And in case of threats, the server after the elimination of the threats will reboot back to the last best condition before the breach.
Solutions:
The Hewlett Packard Enterprise IT provides solutions that best align with your business goals. If you are a growing business trying to make it a digital business, the HPE ProLiant DL20 Gen10 is an ideal server for you. The provided solutions are quick and ideal after a thorough understanding of the customer challenges.
The HPE ProLiant DL20 Gen 10 server is an innovative solution that provides various other optional and complimentary, excellent industry-leading features and services. It also comes with a 3-year extended warranty.